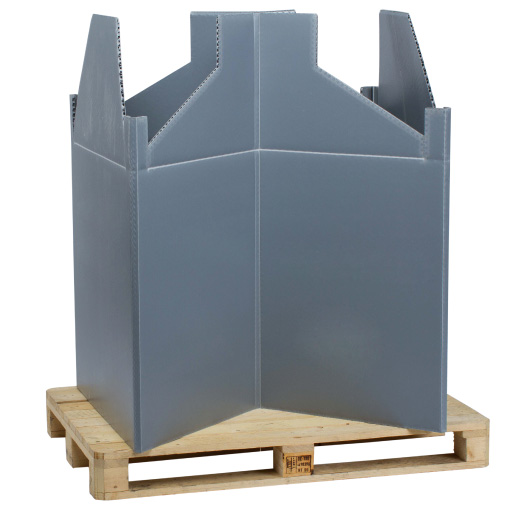 Pallet Sleeve

The pallet container consists of a con-pearl® sleeve with integrated foldable bottom and four corner fixations. The bottom completely covers the surface of the pallet, furhtermore he supports the stability of the side walls and protects the products from pollution. The con-pearl® pallet frame is avariable in dimensions up to 1,6 m height and can be printed on request.
Lid
The lid on the Pallet TOP Box™ is deep-drawn from an approx. 5 mm thick plastic foil and is suitable for European standard dimensions.
Additional to this a lid made of con-pearl® is available – the con-pearl® lid can produced in many dimensions.
protection for pollution


stackable, due to HDPE single sheet lid