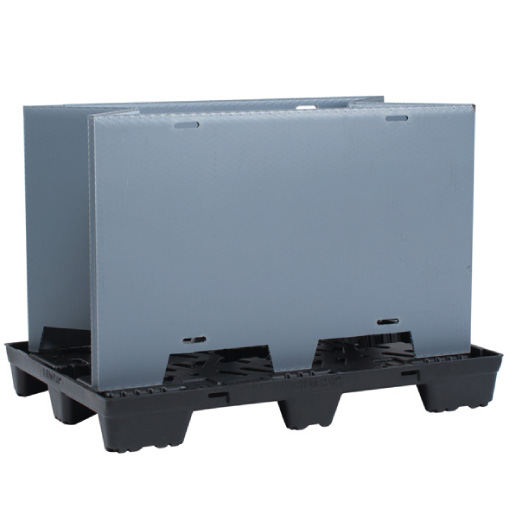 Sleeve
plastic pallet frames made of con-pearl® are availabla in different dimensions, they are very lightweight and durable.
You are free to create any design.

Learn more about con-pearl® sleeves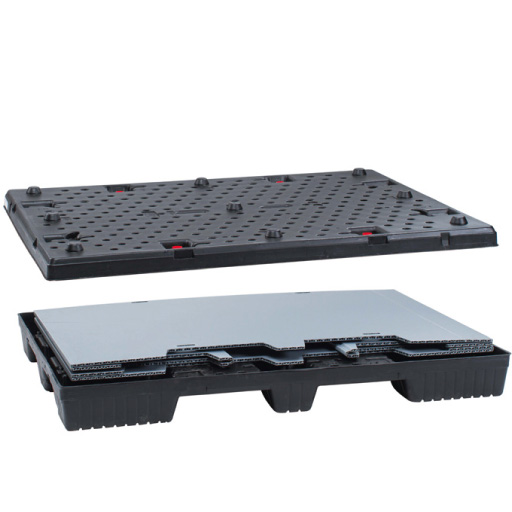 Pallet and lid
The extremely Twin SHEET lid and pallet are made of HDPE. The bulk containers are durable, anti-skid stackable, and have a guarantee a long service life when correctly used. Furthermore the plastik pallet is equipped with locking systems. The pallet is available with bases as a standardor with runners upon request.